Join us for a very special family & friends day at Volusia County Baptist Church! And don't forget your plus one!
April 9, at 9 a.m.
Bring your appetite when you come to brunch! There's no need to plan breakfast at home for your family this Easter Sunday, just come on down to the church for a delicious meal prepared by our cooks.
After your bellies have been filled, Spanish Church will meet as usual, and everyone else will head into the auditorium where you will hear wonderful music in our special Easter service! Illusionist Keith Matheny will also be joining our festivities—prepared to be entertained as he blows your mind with his illusions and keeps you laughing with his jokes!
Finally, we'll head outside for the Kids Candy Cannon Hunt! This Cannon will shoot candy into the air for the kids to hunt! Bags will be provided for them to fill up with these sweet treats to take home!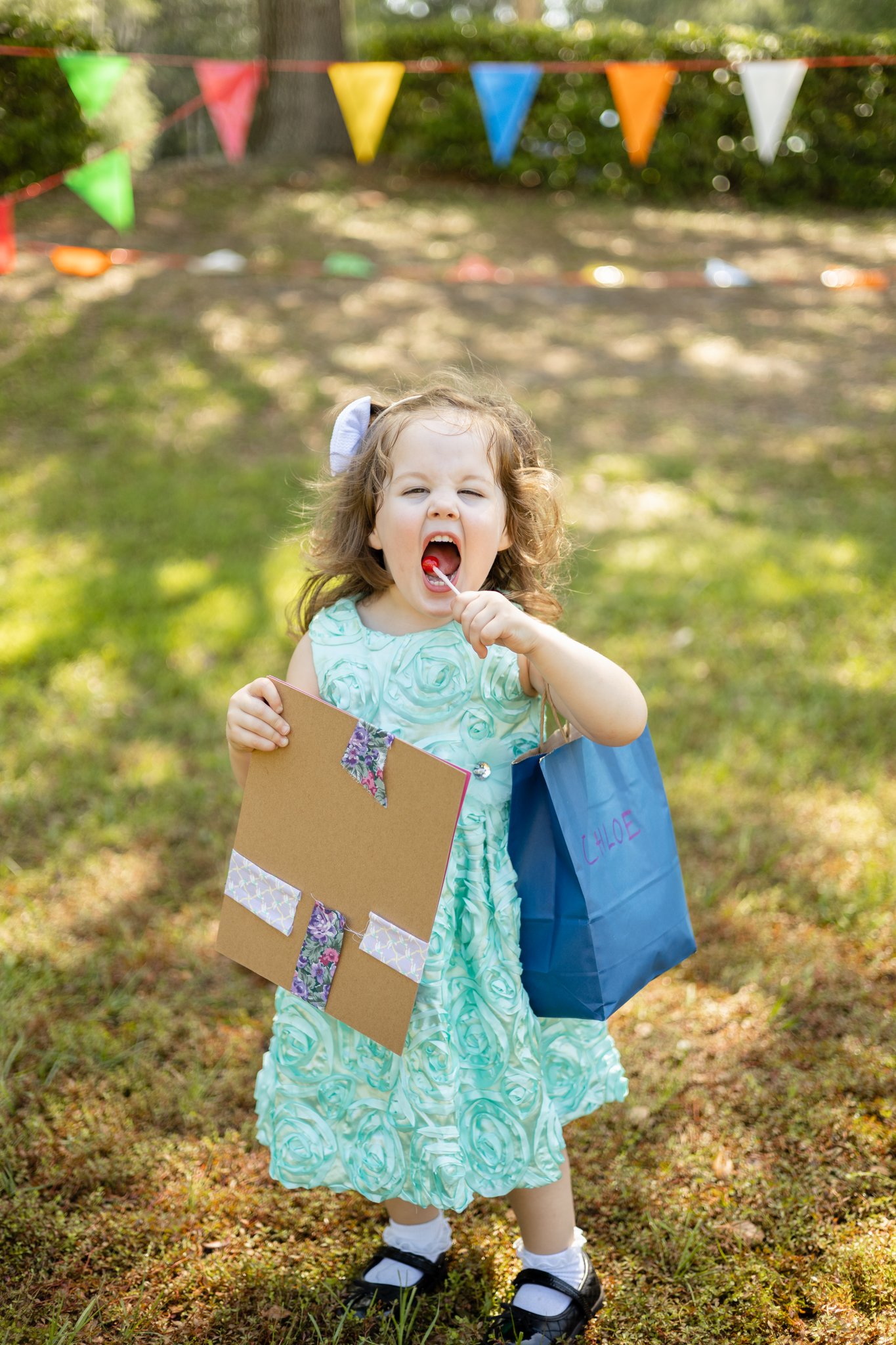 Create new memories that will last a lifetime.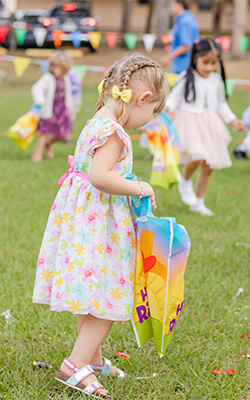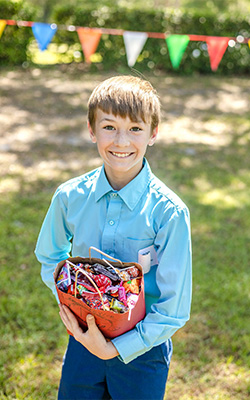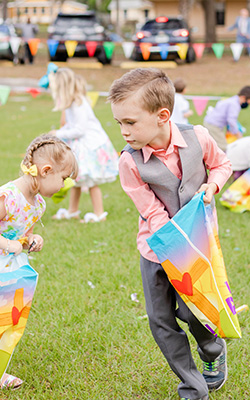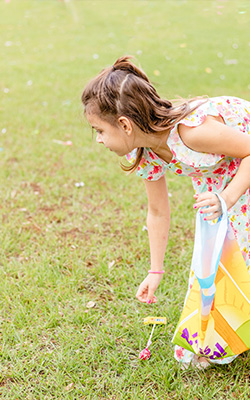 Sunday, April 9, at 9 a.m.
Prepare for a day of fun at Volusia County Baptist Church!
Brunch
Enjoy a delicious brunch and some refreshments, prepared by our cooks. This meal is completely free for you, your family, and friends!
Easter Service
This special service will include musical performances, the Easter story, Illusionist Keith Matheny, and more! Spanish Church will meet as usual and are invited to participate in all activities!
Kids Candy Cannon
People of all ages love to see the cannon shoot candy into the air! All children are welcome to participate in the candy hunt!
Let us know you're coming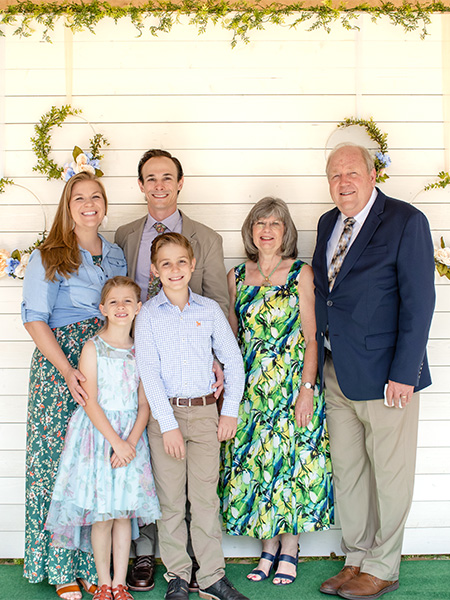 There will be two photo walls available to take Easter pictures!
Enjoy brunch with friends and family, or create new friends by sitting next to someone you don't know!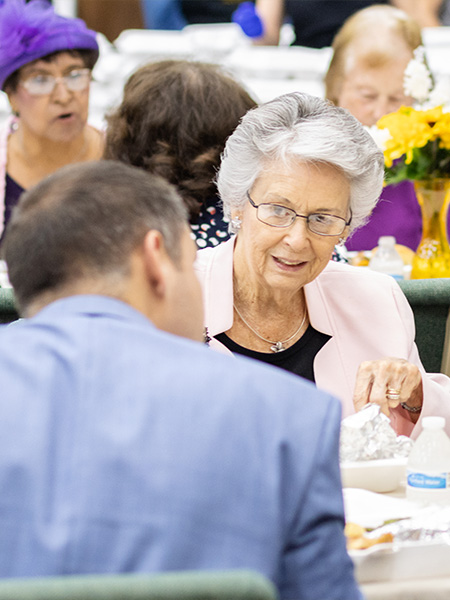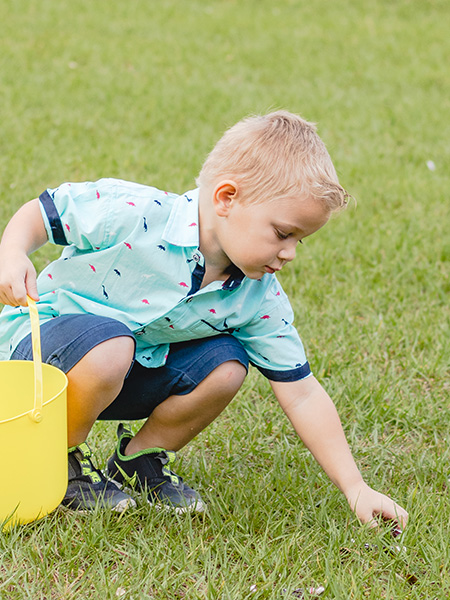 An exciting new tradition is waiting for your family at Volusia County Baptist Church. The Kids Candy Cannon is something to experience!
This is a fun day for families young and old. Even if you don't have kids at home, there is plenty for you to enjoy on Easter Sunday!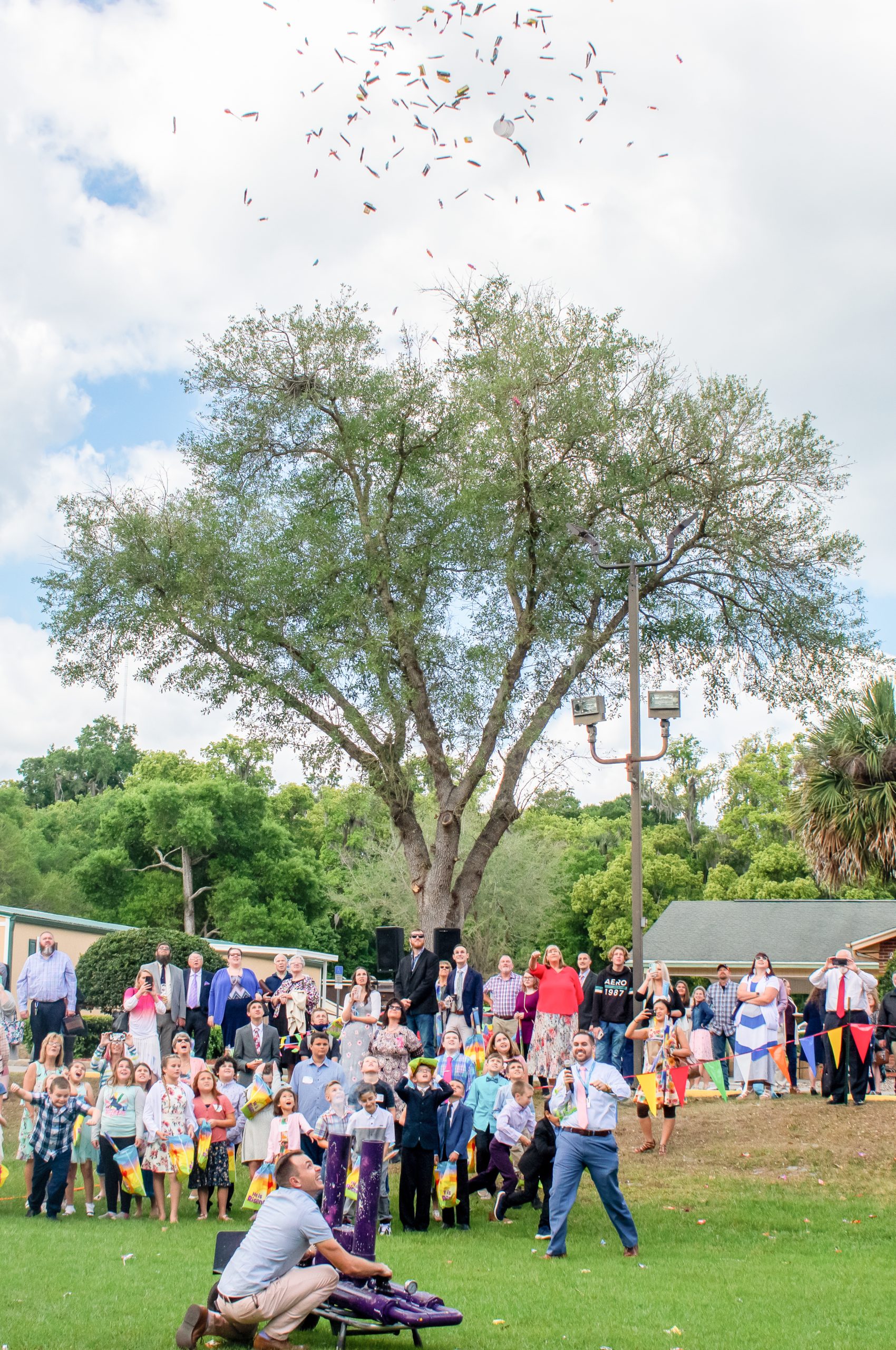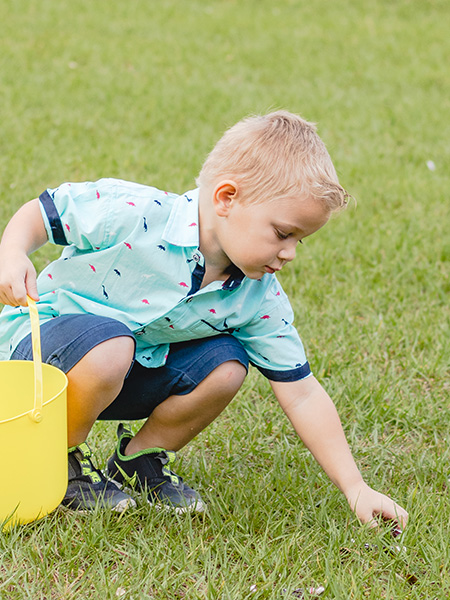 9 de Abril, a las 9 a.m.
¡Únete a nosotros para el brunch! Estaremos reunidos en nuestro lugar habitual para la hora del servicio. Su familia es bienvenida para celebrar la resurrección de nuestro Señor y Salvador con todas las actividades familiares que hemos planeado!
Cronograma
9 a.m.—Desalmuerzo
10 a.m.—Iglesia
11:30 a.m.—Cañón de caramelos para niños
If this is your first time hearing about Volusia County Baptist Church, visit our website to learn more about service times and other exciting events you can take part in!